Discover romance with an edge
Receive a free copy of 'Soft Steel Surrender' when you subscribe.
Click the button to subscribe to my newsletter and get a free dark romance novel as a thank you
The Immoral Series - Book 1
I'm only a week short of my eighteenth birthday when I discover my drug-addicted mother dead, a needle in her arm.
It's only then I learn of the family I'd forgotten—a stepfather and his two adult sons. One is star of the music world, a blind violinist who wows his audience on stage.
The other brother is his protection—a six-four beast who no one dares cross.
I don't need them.
They don't want me.
With my head still spinning, I find myself plunged into a world of wealth and fame.
But it's a brief dalliance.
A private plane is due to take us to a concert hall in Montreal. Except it doesn't make it.
We find ourselves crashed in the middle of the Canadian wilderness with little hope of rescue.
Survival becomes all.
I'm stranded with three men. Though they barely know me, we're forced to pull together.
We might be family, but out here, where no one else can judge us, they become so much more.
Buy on Amazon or read on Kindle Unlimited
The Immoral Series - Book 2
I've been stranded in a cabin in the wilderness with my two gorgeous but damaged stepbrothers, and my overprotective stepfather.

We've crossed boundaries that in normal society would never be traversed, and now we can never go back to what we were.
We thought the biggest threat to our lives was Mother Nature.
We were wrong.
In desperation, we tried to reach safety, but a new danger has emerged.
Now we've been taken by gun-runners who know who we are.
They force us to play their games for their own entertainment while they try to figure out what to do with us.
The relationships that saved our lives are being tested to the extreme.
They're trying to break us, but we won't give up.
Not when we have each other.
Buy on Amazon or read on Kindle Unlimited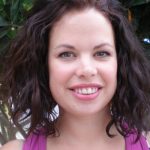 Marissa Farrar has always been in love with being in love. But since she's been married for numerous years and has three young daughters, she's conducted her love affairs with multiple gorgeous men of the fictional persuasion.
An author of more than forty novels, she has been a full-time writer for the last ten years. Her work tends to lean towards the darker side of romance, but she writes in several genres including reverse harem, mafia, paranormal, and contemporary.
When she isn't writing—which isn't often—she's taking care of her menagerie of animals, spending time with her family, or binge-watching Netflix with a sneaky gin and tonic.