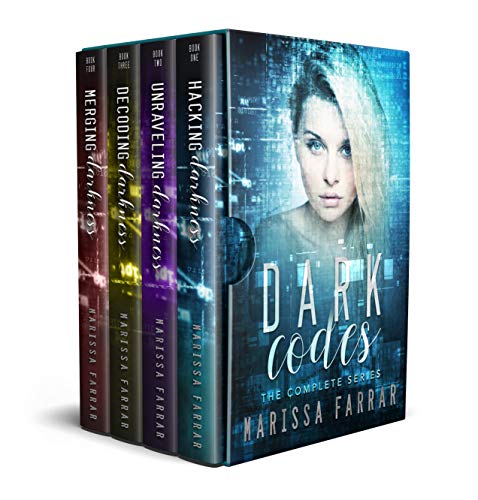 Dark Codes - Audio Book Series
I've been taken, snatched from my home, and held at gunpoint in a cellar.
Five men have me now, each of them dangerous in their own way. They want something from me, and it's not just what's in my head. I see the way they look at me, the glint in their eyes, their lingering touches. They'll do anything to break me, and take what they want.
But will I let them?
If you love dark romance, and reverse harem books, get the entire Dark Codes series as one, great boxed set now! Hours of steamy reverse harem goodness. 
What are you waiting for?